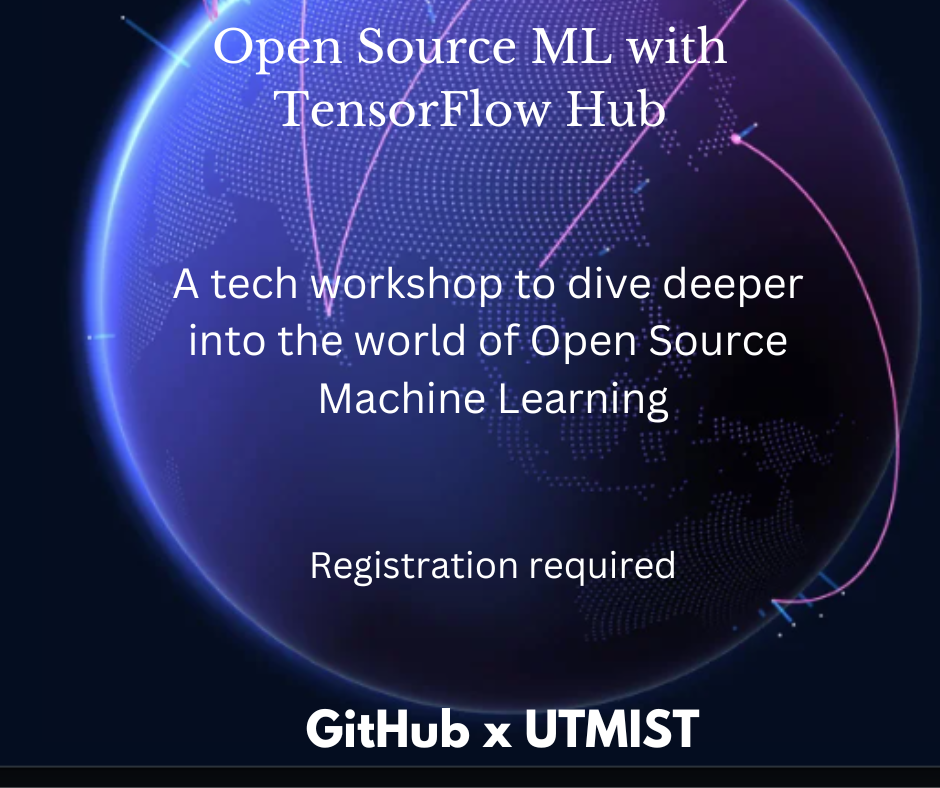 Are you familiar with the Open-Source movement and have a passion for Machine Learning ⌨️ ? Then this event is for you! We are partnering with 💜 GitHub 💜 to deliver a workshop by a pioneering young GitHub Campus expert to teach you more about how you can add Open-Source to your ML toolkit!
This event will include hands-on-demos, ✨ GitHub swag ✨ and an awesome speaker who has won many awards, is a 2xTED-Ed speaker and has presented at multiple conferences like CubeCon, ONE summit etc. Hang tight we will introduce them soon enough. Any guesses are welcome!
Registration Link: https://www.eventbrite.ca/e/open-source-ml-with-tensorflow-hub-tickets-461583607997?aff=Discord
Event Details
When: November 18, 6:00 PM – 7:30 PM(EST).

Where: Galbraith Building, GB303 Toronto, ON M5S 1A4

Stay updated about future events on our mailing list, and Discord Server.