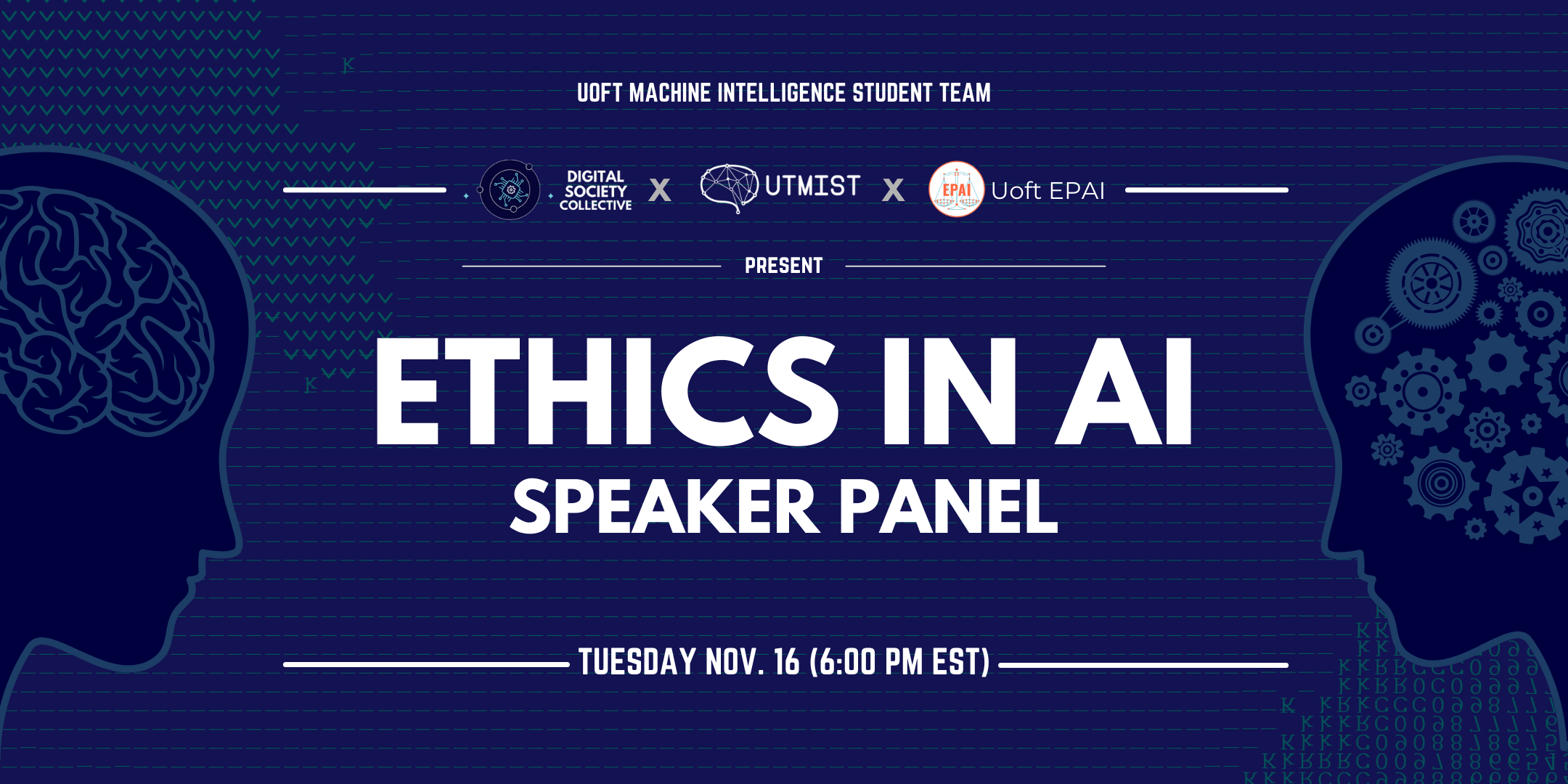 Through this event, UTMIST, DigiSoc, and UofT EPAI hope to introduce students to new perspectives and highlight the importance of ethical thinking in AI. We invite a panel of distinguished speakers to discuss their work and share their views on broad ethical issues in AI.
Registration Link: https://cutt.ly/8TuOylu
Event Details
Our Speakers
Prof. Roger Grosse
Prof. Mark Fox
Mr. Mohamed Abdalla
Prof. Robert Irish
Prof. Robert Soden
Event Agenda
Introduction of guest speakers and their research work.
Moderated group Q&A session: Speakers will jointly discuss their perspectives on ethical AI.
Each speaker will have their own breakout room on Zoom, and students will be free to move between rooms.