---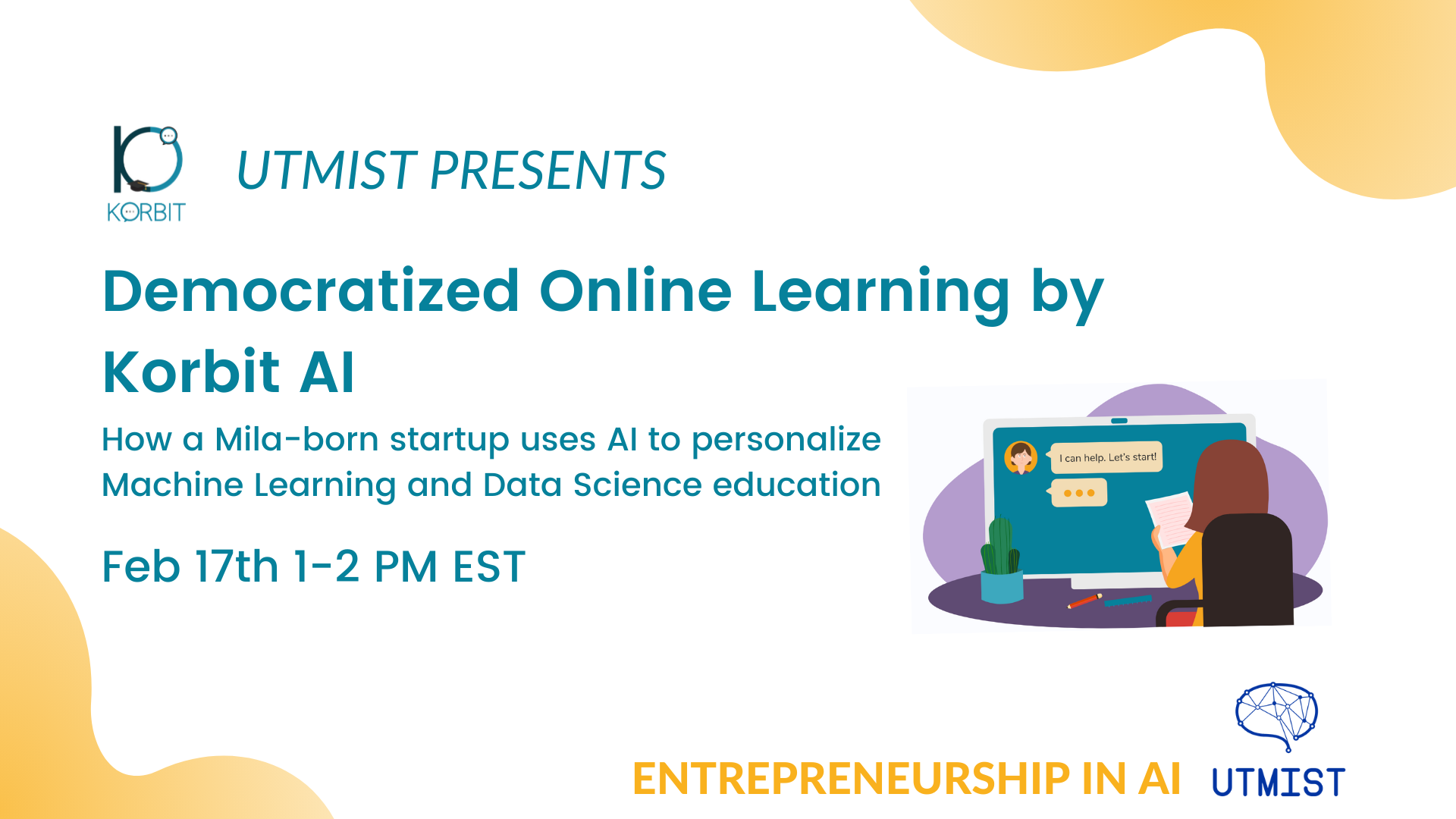 ---
UTMIST is thrilled to announce the second talk of the Entrepreneurship in AI speaker series!
Our guest is Korbit AI, an education technology startup born in Mila - Quebec AI Institute. Korbit raised over $2M in funding to build a personalized AI-powered education platform for students and enterprises. It uses machine learning, natural language processing, and reinforcement learning to help all students learn faster and better with interactive exercises. Korbit's platform allows you to learn many topics related to machine learning, including Data Science, Linear Algebra, Probability, Classification, and Deep Learning.
Watch the event recording to learn about the story behind Korbit AI and how Data Science and Machine Learning can be applied in real world applications. You will also have an introduction to Data Preprocessing fundamentals.
---
---
Event Details
Agenda
About the Speakers
Ansona Ching, Co-founder & COO at Korbit, has 10+ years of experience working with startups in different industries around the world. She is a communications and event planning specialist, as well as a former teacher. Having earned a master's degree in Intercultural Studies at Chinese University of Hong Kong and Bachelor's degree in Journalism and Mass Communication from Hong Kong Shue Yan University, she additionally holds a background in accounting, administration and visual arts.
Sabina Elkins is a data science teacher at Korbit with a passion in educating. She is a graduate from Honours Cognitive Science at McGill University.
About Korbit AI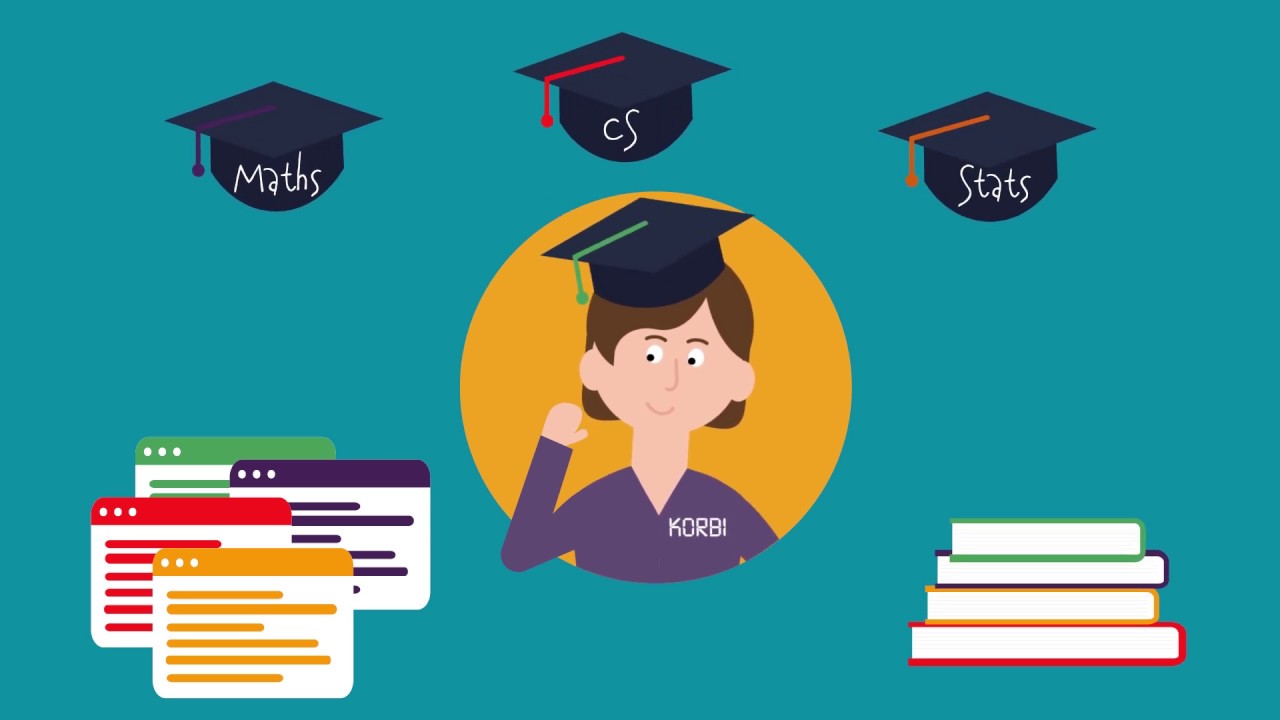 Korbit Technologies is a spin-off from the Montreal-based Mila lab led by professor Yoshua Bengio, the research lab responsible for major breakthroughs in artificial intelligence, including the understanding of human language and the development of intelligent personal assistants. In addition to the high-profile advisor Yoshua Bengio, Korbit is also backed by professors Joëlle Pineau (Facebook, Mila, McGill), Aaron Courville(Mila, Université de Montréal) and Laurent Charlin (Mila, HEC) who provide scientific advice and also help teach students on the platform. "Korbit's mission to democratize education through AI will transform the education world, and I'm excited to help them achieve this monumental goal!" explained Bengio.
Korbi, the AI tutor, is real-time interactive and personalized, which is known to make a big difference in learning outcomes and student motivation, and have been designed to scale to thousands of courses and millions of students. Korbit's mission is to democratize education by providing high quality, interactive and personalized education for students around the world at low cost.