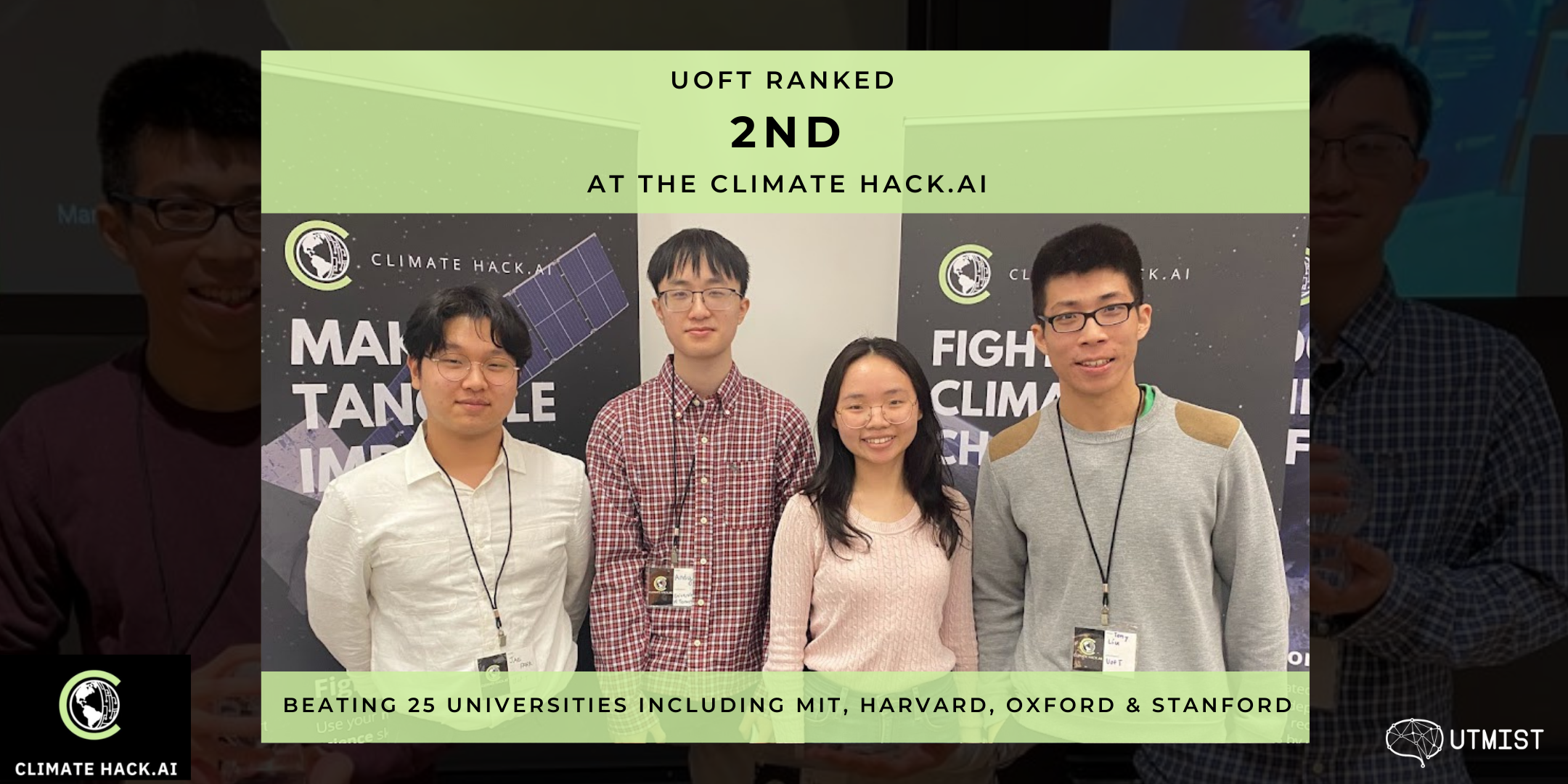 What is the competition about?
Climate Hack.AI is a collaborative initiative between the student communities of 25 universities leading in CS and AI from across the United States, the United Kingdom and Canada to take a lead in the fight against climate change.
Participants have two months to apply cutting-edge machine learning techniques in order to develop the best satellite imagery prediction algorithm for use in solar photovolatic output forecasting.
The winning entry has the chance to be deployed by the UK National Grid Electricity System Operator to minimise the use of standby gas turbines, potentially resulting in carbon emission savings of up to 100 kilotonnes a year.
What is the challenge about?
The challenge is to predict the next two hours of satellite imagery from the previous hour of satellite imagery over a slightly larger area better than the current state of the art. The ultimate end goal is to collaborate to build the world's best near-term forecasting system for solar electricity generation, which would allow electricity system operators around the world to better schedule their grids, saving potentially 100 million tonnes of CO2 by 2030 if deployed worldwide. Find out more here.
Event Details
When: January 28th - March 16, 2022.
Where: First phase is online, finals will be hosted at Harvard University, US.
Who can participate: All UofT students can participate. To navigate the competition we strongly encourage to get in touch with a UTMIST representative on our Discord Server.
Logistics and Awards
Submissions will close on March 16th, 18:59 pm EST. After this point, finalists will be selected and will receive further instruction on how to continue participating in the competition. Transportation and accommodation for the trip to the US will be covered.
For those of you still thinking of competing, head over to our website to get started, and take your shot at the 86,600 CAD prize pool today!
If you want to find a team, feel free to do drop a message in the #general channel in the UTMIST server. Also feel free to join the competition discord.
Happy competing everybody! 🌍 🌎 🌏
Results
UofT ranked 2nd out of 25 universities across the world, including Harvard, MIT and Staford. Interested in joining next year? Wanna know more about the projects, or the competition? Then this is the perfect opportunity for you! Meet the bright minds behind the projects and get your questions answered!
Our final paper reading group session will be held on Saturday, April 2, 2022 at 3PM. The recording for the same can be found here