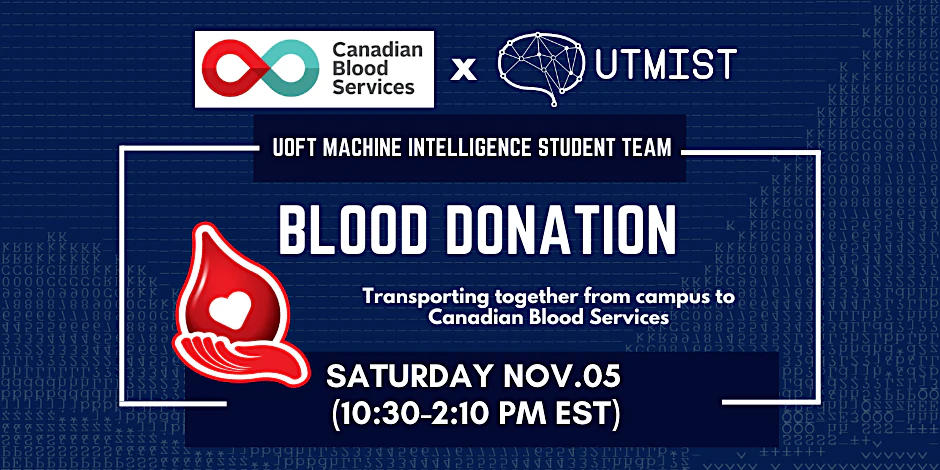 About an hour of your time could change someone's life.
🎤 Join UTMIST's Blood Donation Drive 2022, and save up to 3 lives!
🩸 Blood and blood products are a critical part of everyday medical care including major surgeries, medical procedures, cancer treatments and managing diseases and disorders. As a blood donor you form a vital link in Canada's lifeline, helping many Canadians wake up healthy each day.
🤲 Don't miss the chance to give back to the community with UTMIST, and be a part of something bigger than yourself.
Registration Link: https://www.eventbrite.ca/e/utmist-blood-donation-drive-2022-tickets-441939592217
Event Details
When: November 5, 10:30 AM – 2:30 PM(EST).

Where: 27 King's College Circle Toronto, ON M5S

Stay updated about future events on our mailing list, and Discord Server.