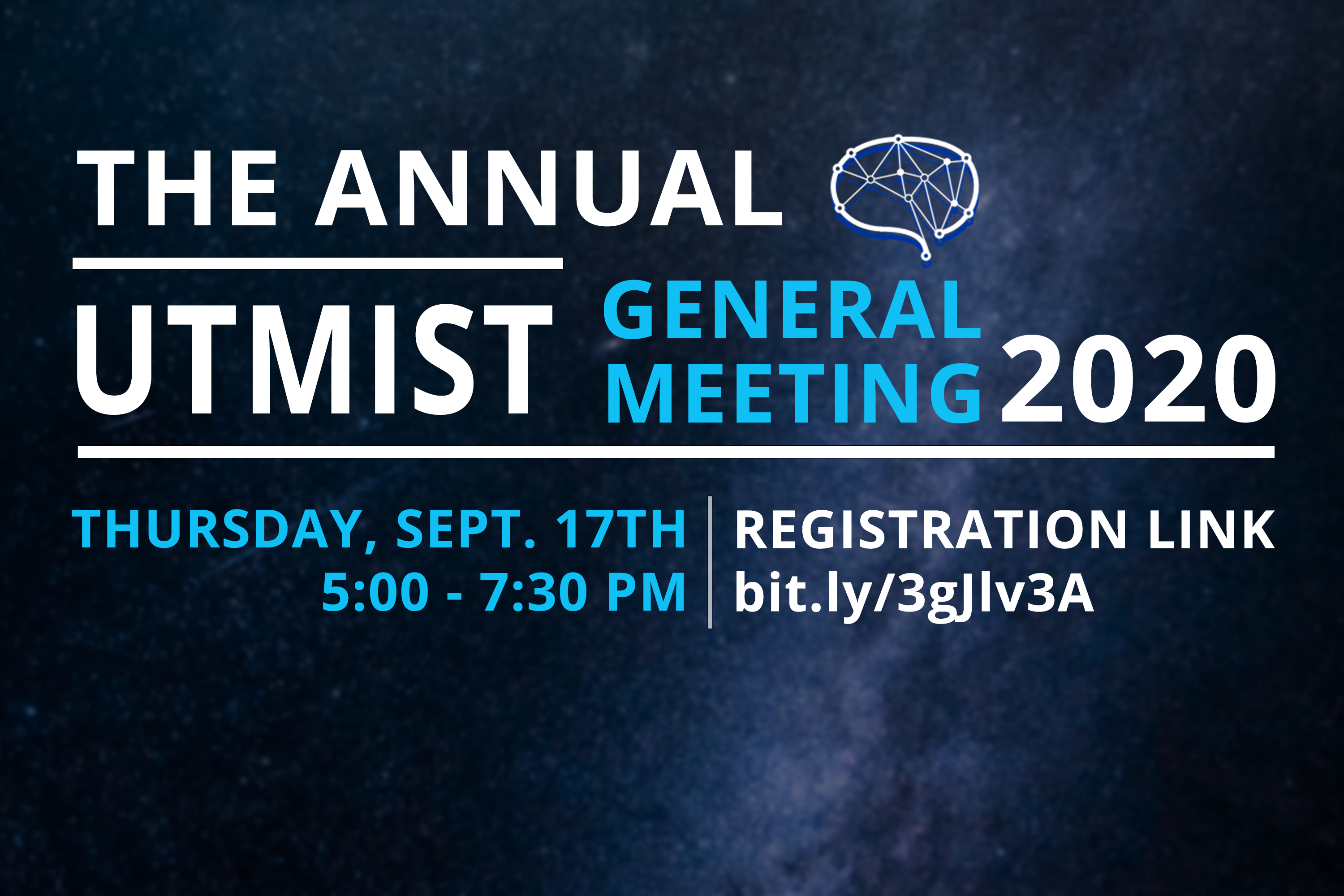 To kick off our year at UTMIST, we invite you to join our virtual Annual General Meeting (AGM) and our first MIST101 workshop on September 17th, 2020. We'll introduce our new executive team, discuss our upcoming events and workshops, and provide details on our new projects (some of which are still recruiting). At the end, we've set aside time for a Q&A with some of our Project Directors and partners. Whether you're new to the field of machine intelligence or are already tackling some hands-on challenges, there's something for everyone.
Our AGM will be followed by our first MIST101 workshop led by Nick Ni and Shubhra Bedi, where we'll give a preview of our year-long course.
Event Details
Agenda
About Us (5:05 - 5:10PM)
Keynote by Sheldon Huang (5:10 - 5:40PM)
Q&A with Project Directors (7:00 - 7:30PM)
Event slides are here.