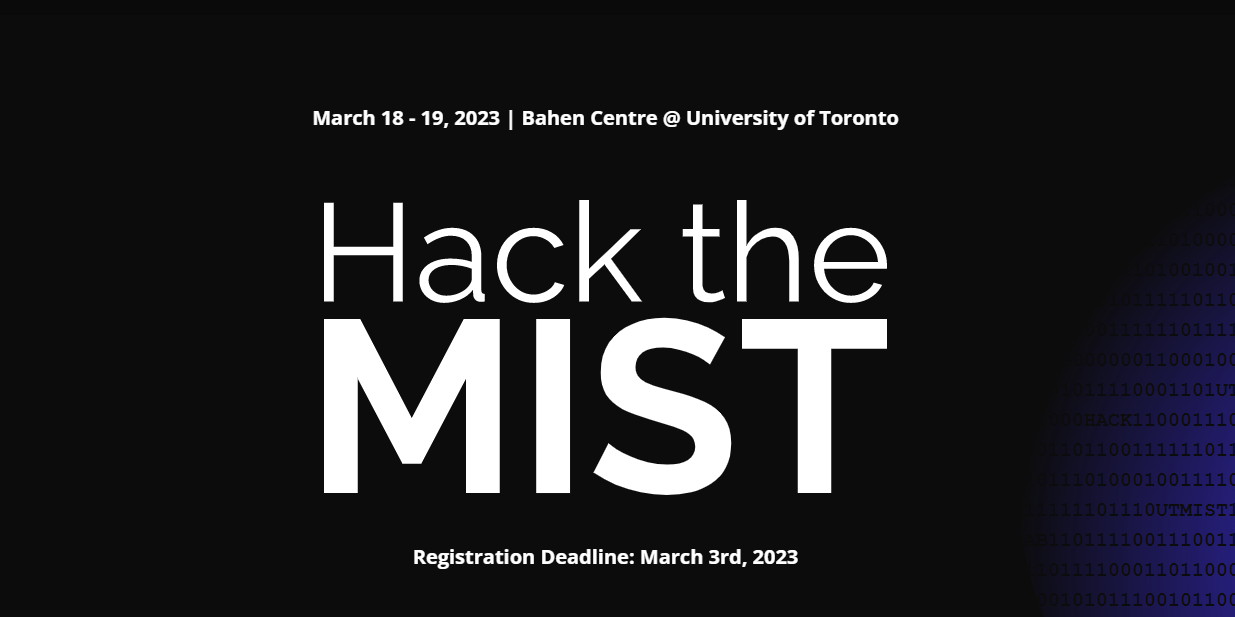 ---
UTMIST's first in-person MI Hackathon, Hack the MIST, is coming!
What is Hack the MIST? 🤖
This is UTMIST's first large-scale hackathon where participants will focus on developing an end-to-end solution for a real-world problem with ML. This will be an all-inclusive hackathon where we invite hackers from all backgrounds. You will get a chance to learn about building full ML pipelines for real-world applications in the domain of NLP, Climate Change, and Art, which is not something that is taught in university courses. We will host a range of events including Speaker Panels, workshops to develop both technical and business acumen, networking sessions and a social gathering for participants.
Why should you join?
Build your first ML project in a team of 2-4, make friends, and win prizes!
Connect with company representatives and judges who're experienced professionals, upper-year mentors at speaker panels, networking sessions, technical workshops, and a social gathering.
Get exposed to areas such as Natural Language Processing, Image recognition, and the intersection of ML with Art and Climate Change to solve real-world problems.
At Hack The MIST technical workshops, learn how to build a Reinforcement Learning Model; Intro to NLP; Python programming; popular ML frameworks such as Keras, Torch, and Tensorflow; ML deployment infrastructures, such as AWS and GCP; and emerging technologies developed by sponsored companies.
Are you new to ML?
Don't fear! Hack the MIST is open to high school and college students with any background. There will be workshops and on-site mentors support you, too.
Are you an experienced ML hacker?
This is your opportunity to apply your ML knowledge to solve real problems by creating a working product. Impress your peers, judges, and our sponsors!
Schedule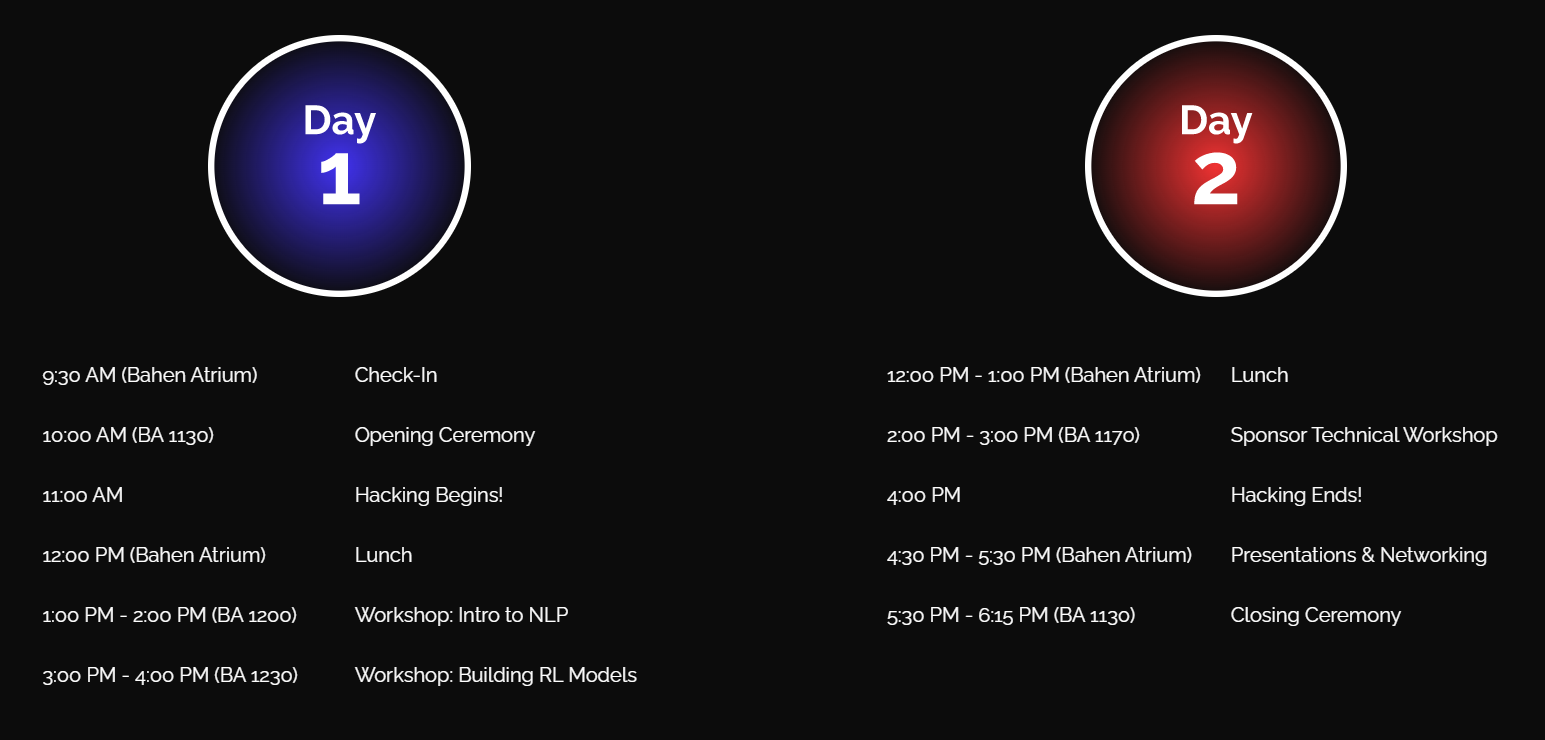 Hacker Application
https://airtable.com/shrLynAHMZ1yA1tE9
Our Website
FAQ
See the website for an FAQ!